Week 2 of the adult drumming workshops covered kassa rhythms from Guinea. We learned to play after the "break," and had half the circle playing one rhythm while the other half played another. It wasn't easy, but after some practice, it sounded pretty awesome. I think I speak for most when I say that our hands are pretty sore today!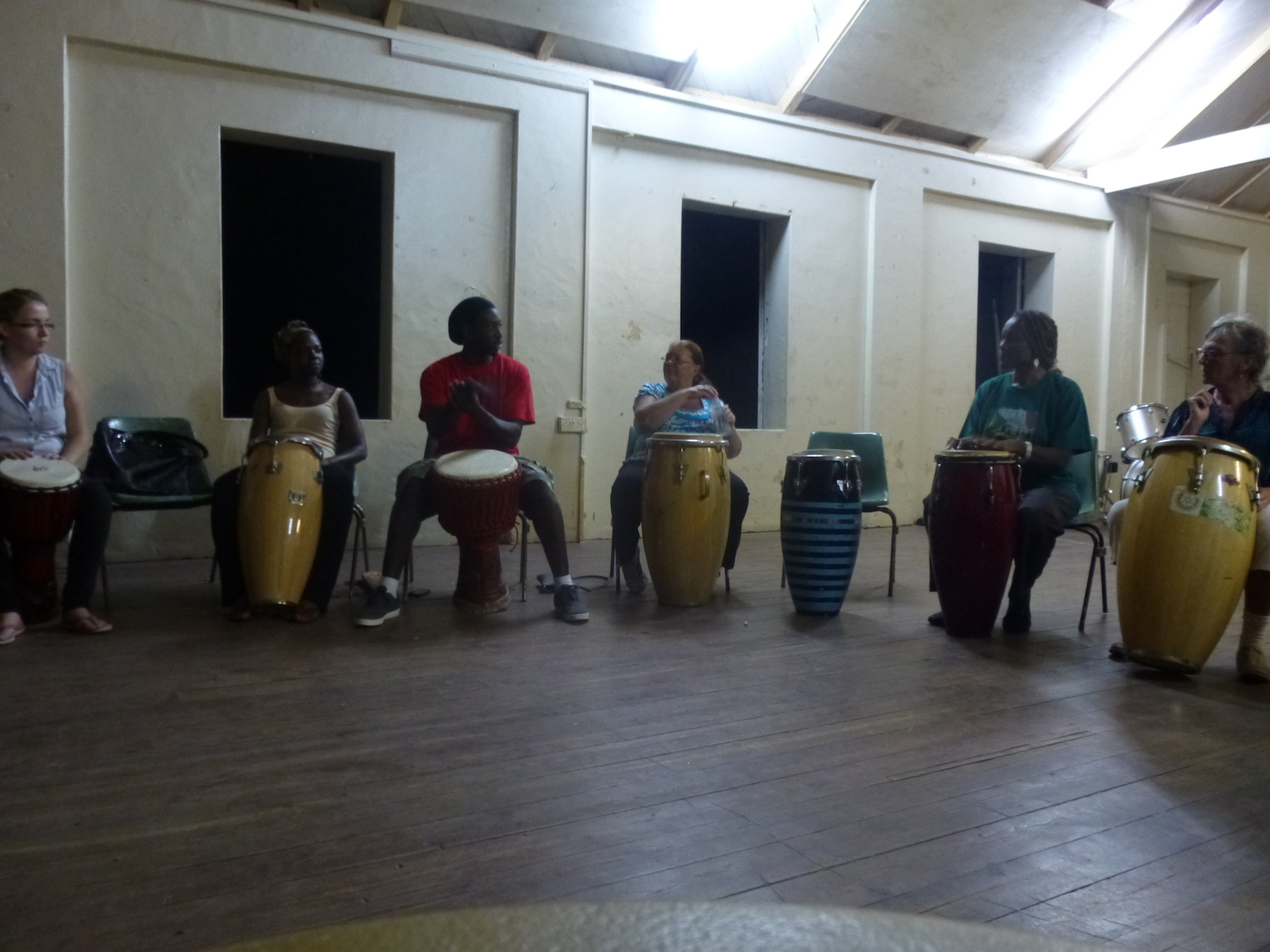 Here is a short video of the kassa rhythm:
Week 2 of the adult dance workshops was also successful: we reviewed sean-nós (old style) steps from last week and then reviewed the "3s" before attempting a céili dance (a variation of the Walls of Limerick). Everyone was sweating and smiling by the end!