Today was "sports day" for St. Augustine School, so we met the students at Little Bay field instead of at the school.
Luckily the rain held off and it was a beautiful afternoon! This was the first time that we had the drumming circle right next to the dancing circle, so it was a good opportunity to try "blending" the rhythms. While the drummers played, the dancers inched closer and closer so they could hear the rhythm better. It wasn't easy, especially when the drumming sped up–it required some fast feet! We have a few weeks to practice before we start blending the classes for real.
Talent in both groups is really starting to shine, and now at St. Augustine we are also getting a few "cross over" students who are participating in both dancing and drumming.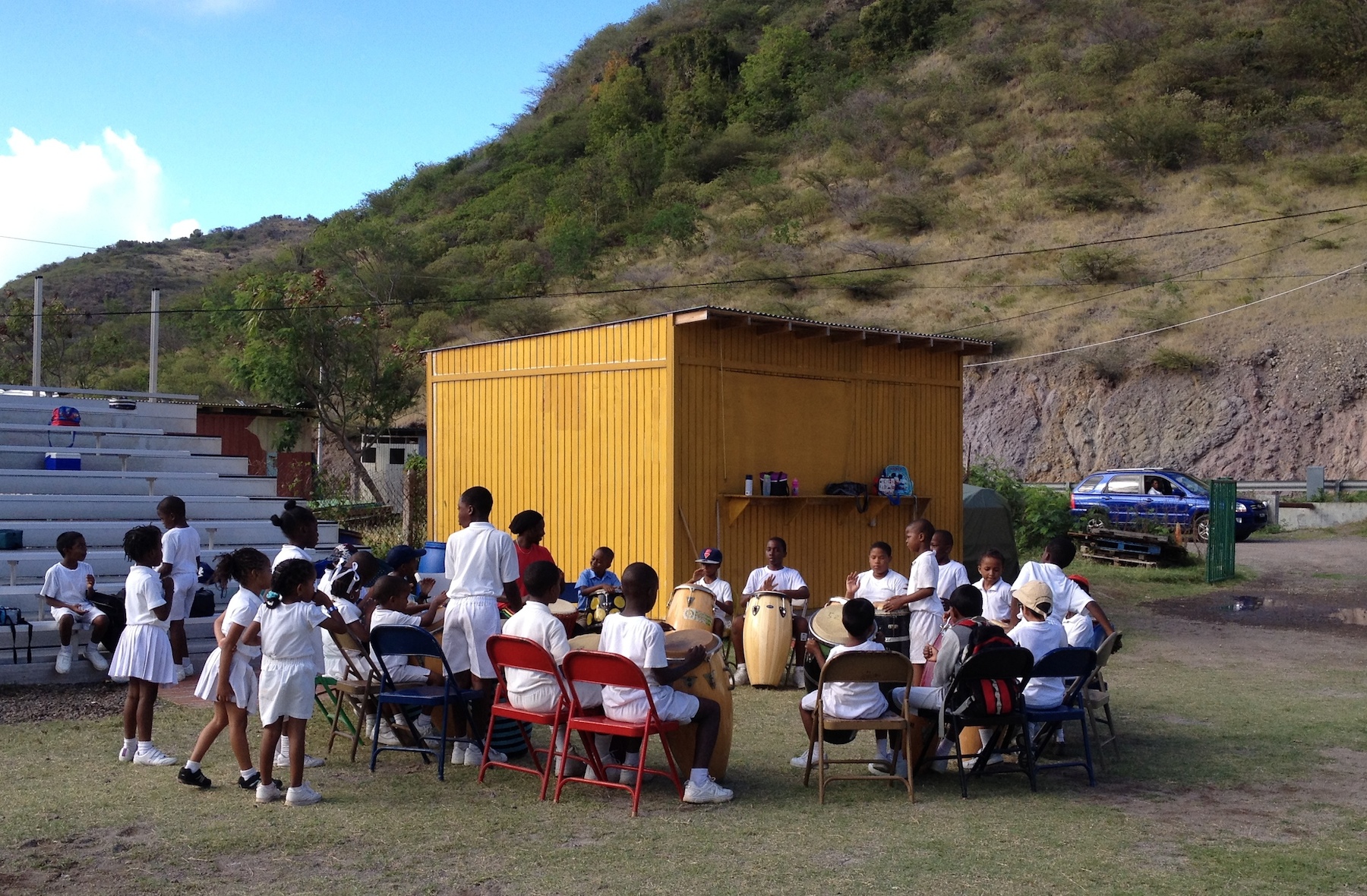 Today Kate also explained her Irish claddagh ring to some of the girls: the hands represent friendship, the crown represents loyalty, and the heart represents love. Friendship, loyalty, and love!