We had a fun first day of workshops at St. Augustine School! A big "thank you" to Mrs. Claudia Skerritt, head teacher at St. Augustine, for helping us with the registration and organization.
There were about 30 students the drumming class and about 30 in the dance class, and we split them into 2 half-hour groups of 15 students. It seems that the girls are more interested in the dancing while the boys are more interested in drumming, but there were a few girls in the drumming class as well. We had just enough drums for all the children and decided to split up the groups by grade (K-2 and 3-5). We wanted to make it possible for some of the children to do both drumming and dancing, but none of them was interested in doing both.
The drummers practiced in the outside assembly area and the dancers took the Kindergarten classroom, which has a good solid floor. Both groups learned basic rhythms and were taught to put patterns together. One of the dancers added a "clap" to the "sevens" side step, which was a great addition to the basic Irish dance step. This kind of creative input is exactly what these workshops are about!
It was a promising start, seeing how much talent these children have. They have a great sense of rhythm and their energy is infectious.
We are looking forward to next week so we can continue building on the fundamentals and work towards a performance piece during St. Patrick's Festival!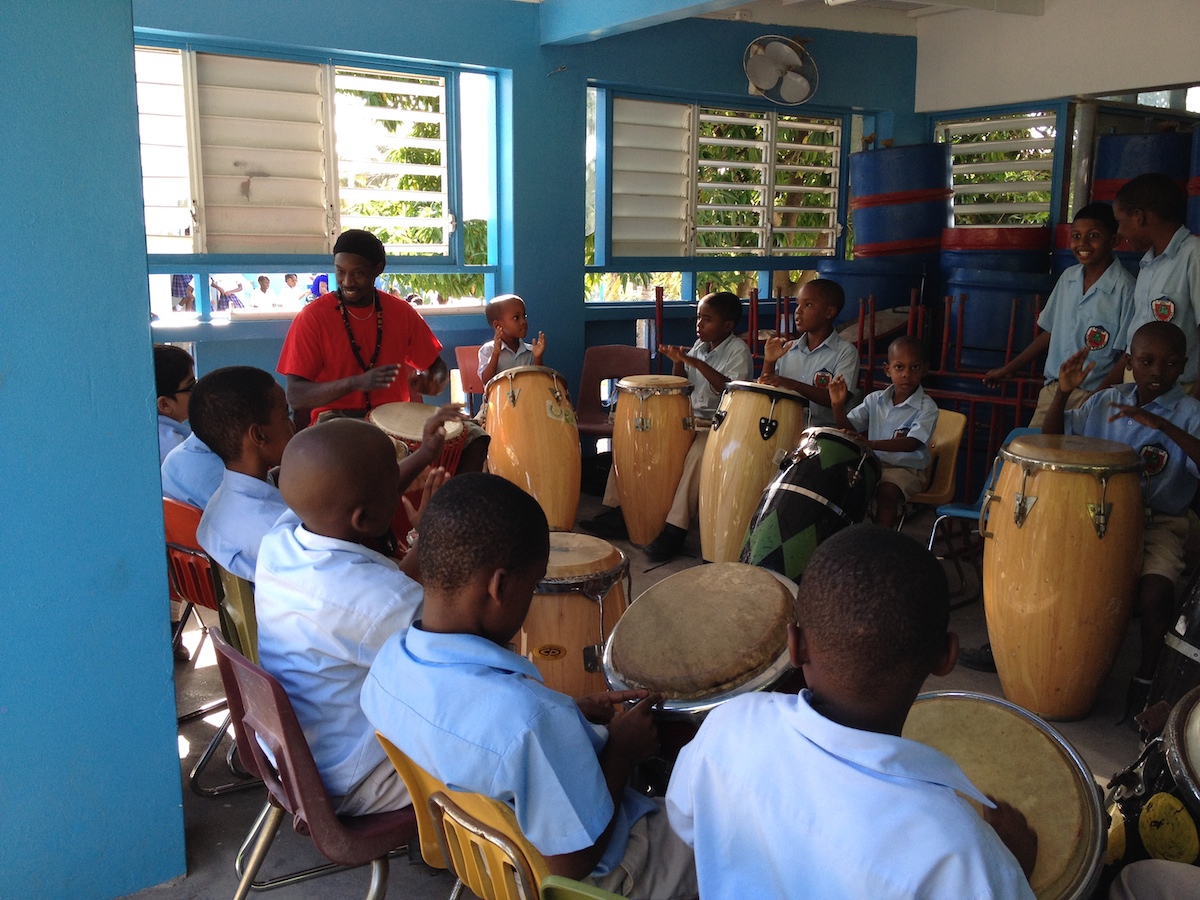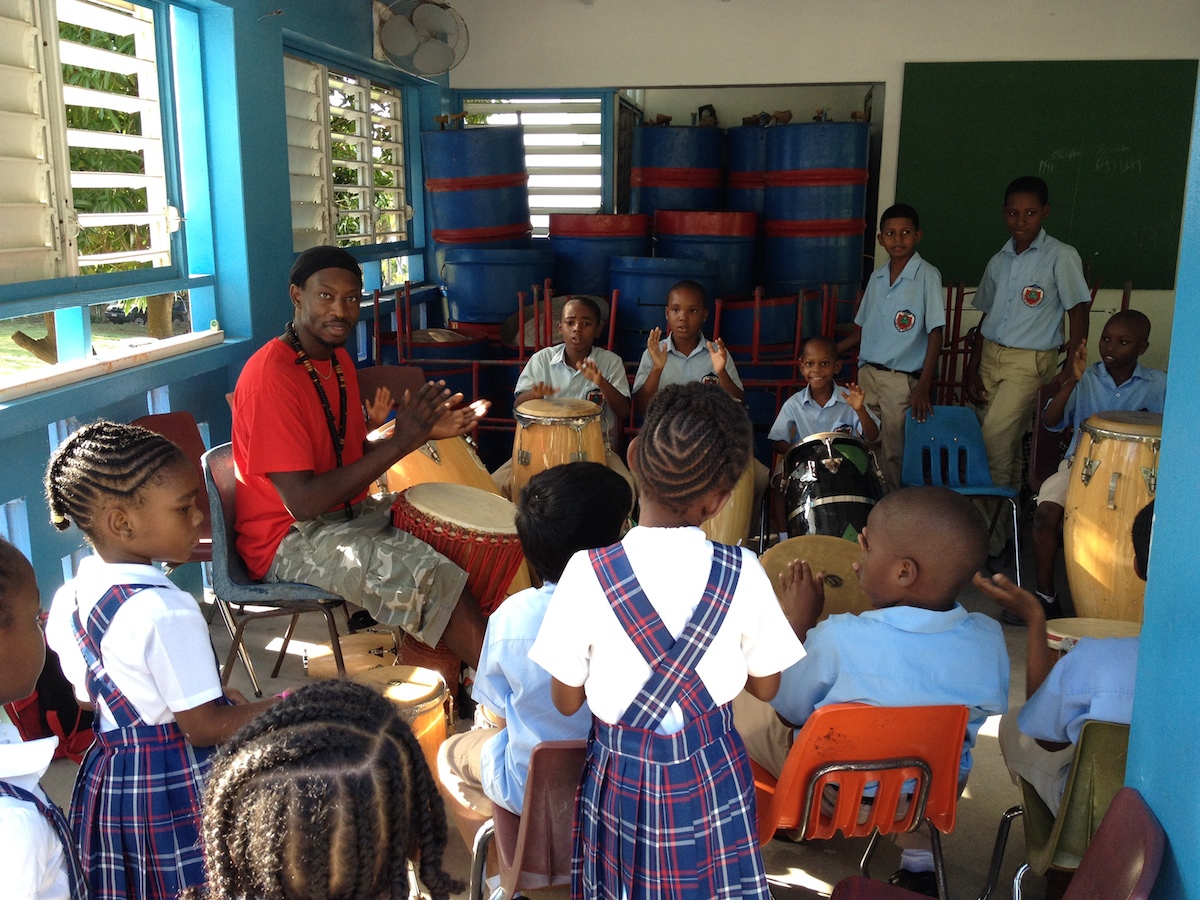 Drummers learn a basic rhythm pattern with a clap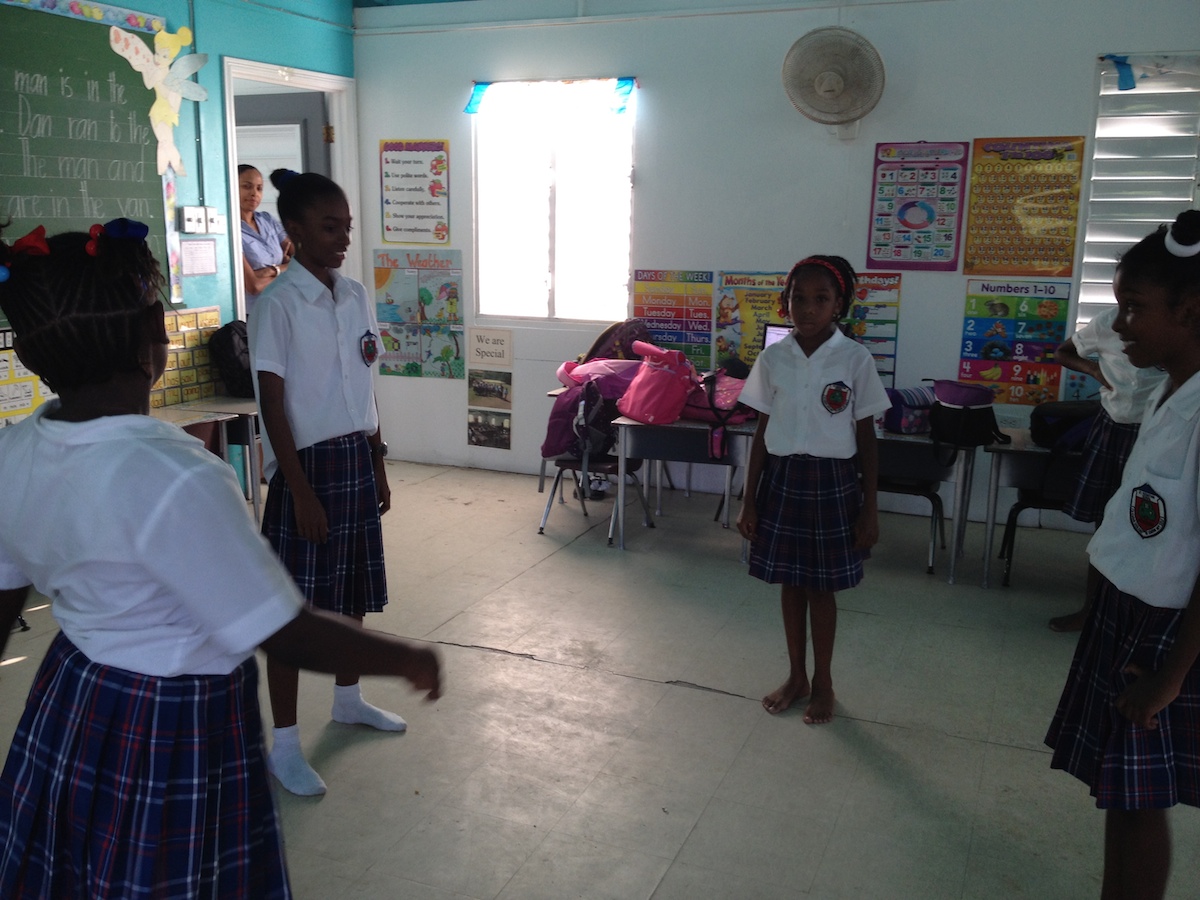 Dancers learn to "advance" and "retire" and do a side step
---
A short video of some of the rhythm patterns the students learned: