Today we were outside again with St. Augustine School at Little Bay Field. It was a beautiful sunny day, so the drummers set themselves up in the shade, but the dancers had to deal with the hot sun. Luckily there was a sprinkler nearby so we could cool off every once and a while!
We made use of the the track lines this time and had some races across the field doing "skip 23s" (straighten out those legs!) and "over 23s" (jump high and kick your butt!). The "over 23s" were new this week because we've never had enough to space to work on them properly. They're difficult to get the hang of, but lots of fun to fly through the air.
In Irish dance, there is a dance called "Kilkenny Races," so I'm calling today's exercise "Little Bay Races" 🙂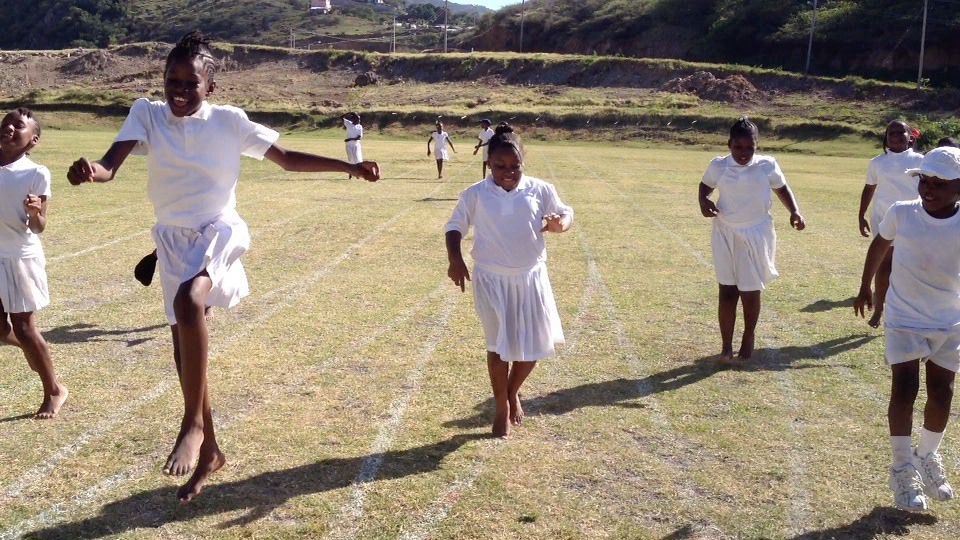 The dancers also worked on another céili dance, incorporating the bridge from last week, as well as the salsa step. But this time, we first did the "Irish" version of the step (with straight hips), and then we spiced it up to do the "salsa" version (with hips).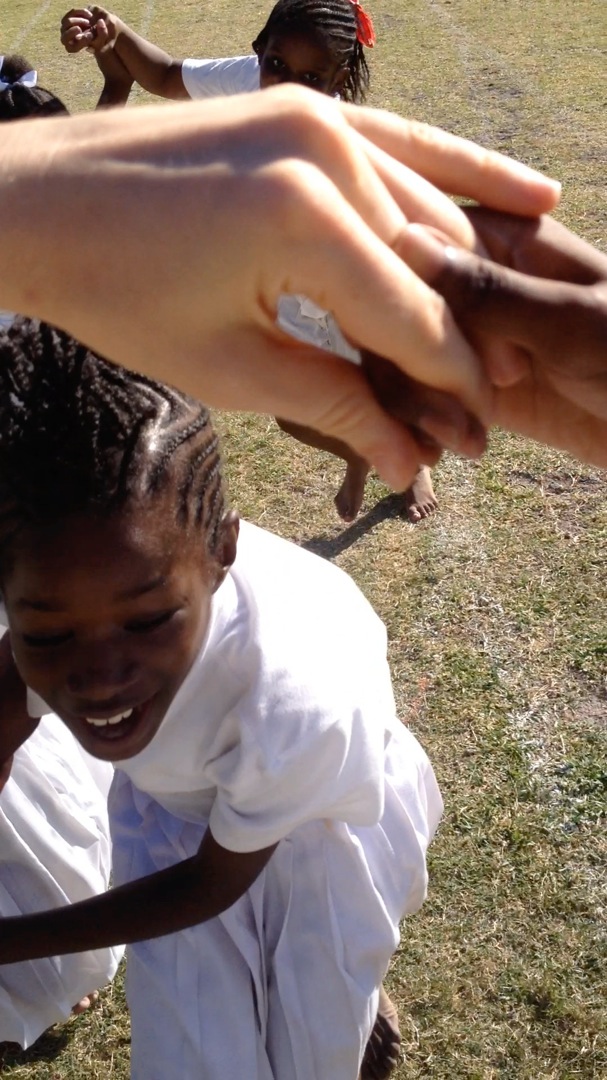 At the end of class, the girls wanted to do "real" bridges, so we worked on some back flexibility. Shay-Reese here has a great bridge, and she was even able to kick over with some help!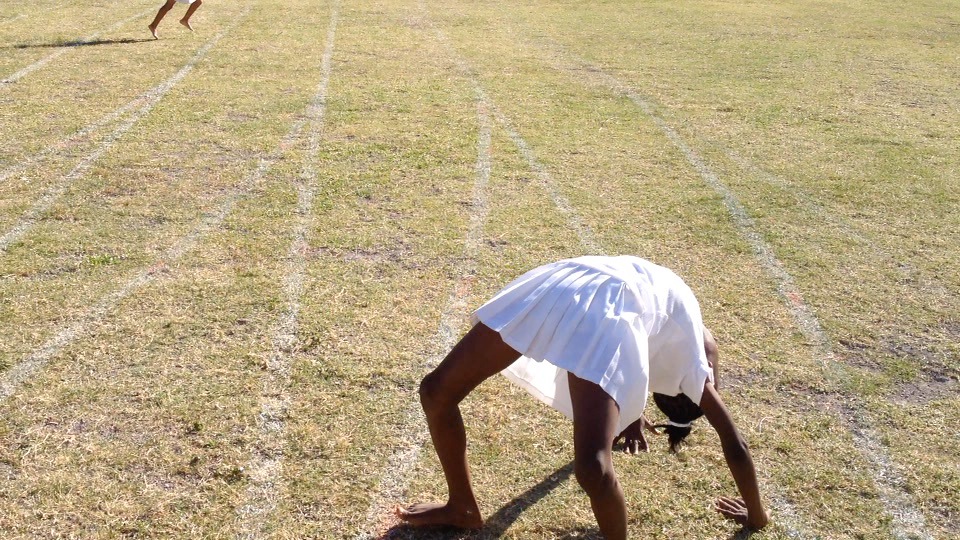 The drummers reviewed the assiko rhythms and other breaks from previous weeks. At this point, we're trying not to add too much because the performances are coming up soon. St. Patrick's Day is one month from today, so it's time to start polishing things up!