Our hands got a workout on the drums as we reviewed the sounou rhythm from last week and then put together a long string of patterns from the kassa rhythm family. A real test of memory! It requires careful listening to the breaks and attention to the subtleties of the rhythm. I know my palms were burning and my wrists were getting tired, but that can only mean progress, right?
Then we gave our hands a rest and focused on our feet in Irish dance class. We reviewed the basic step from sean-nós and then learned a new step with lots of heels and lots of toes. After a short water break, we introduced a new Irish dance style: set dancing, which is a social dance similar to square dancing or quadrilles. We had five couples instead of four, so we adapted a combination of set dance figures to make the dance work with any number of couples.
This was the first time we really got to swing a lot, and I made sure everyone had a chance to feel the momentum by swinging with each student one at a time. At first it can make you really dizzy, but once you master the control (and remember to breathe!), it's so much fun! Eventually we'll incorporate this sense of speed and momentum into the "Christmas" figure, when we get into a tight circle and spin around as fast as possible.
After class yesterday, one of our students told us that she always feels happy after drumming and dancing, and that the feeling lasts her the rest of the week. We love that kind of feedback! We're so happy that people are enjoying the workshops as much as we are 🙂
---
Dominique provides individual hands-on help on the drums to help with technique, and Kate dances with each student individually so they can experience the thrill of a fast set dance swing: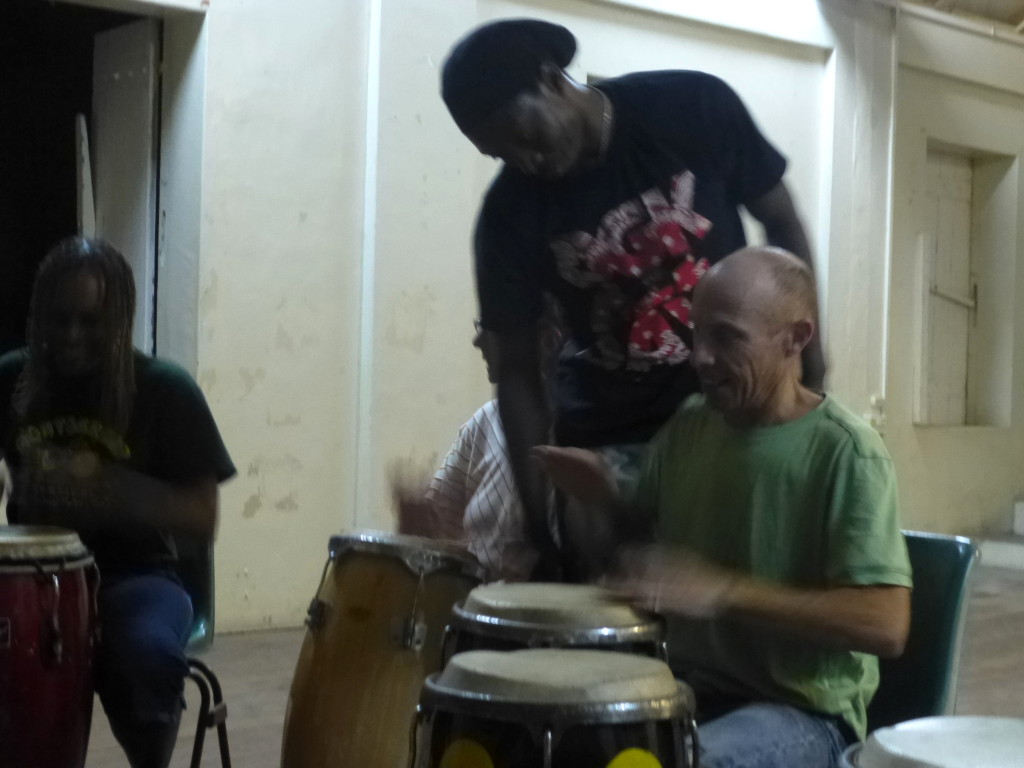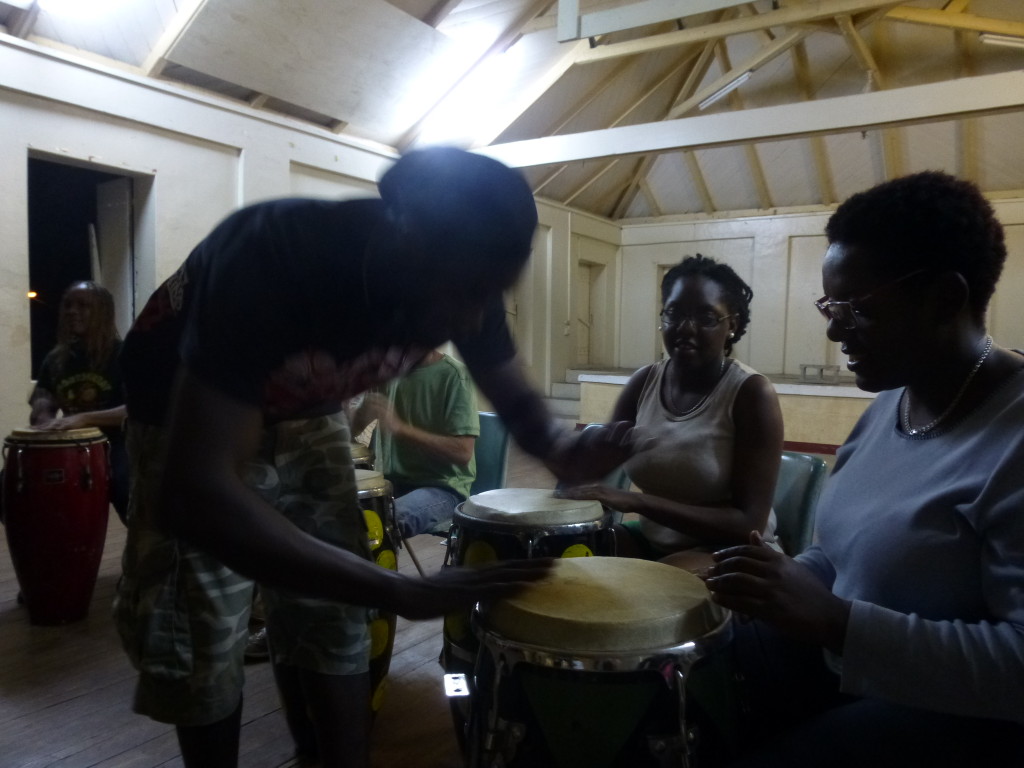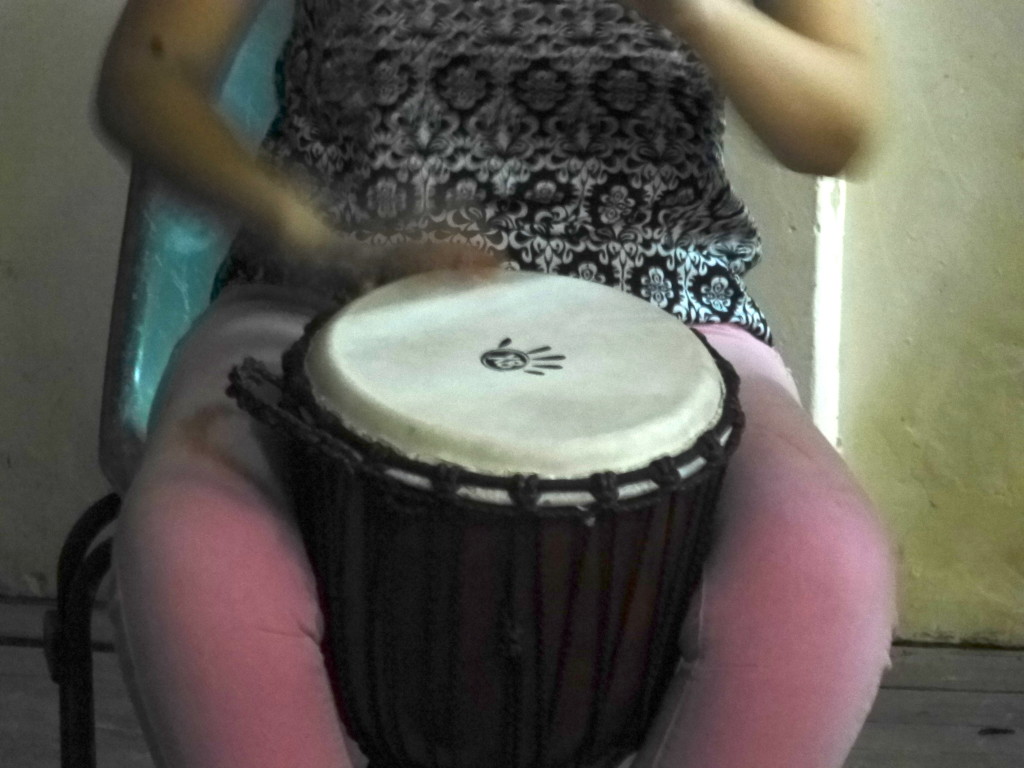 correction: the video says "assiko," but we were actually playing kassa breaks