The girls at St. Augustine proved that they've been practicing in the past week, because their 3s and 7s were much improved! As it turns out, the school is up the street from our house, so I was delighted the other day when I passed by during their break and caught them practicing 🙂
They also learned some new footwork patterns, which they picked up with no problem at all. Some of these girls are real mathematicians when it comes to breaking down rhythm counts. Dance–it's both mind and body!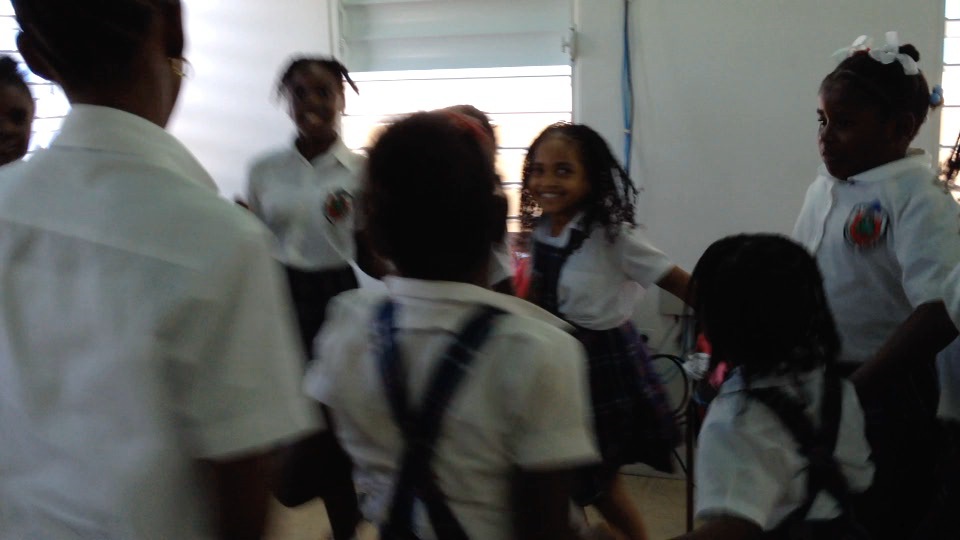 The younger class (Kindergarten – Grade 2) learns to dance Cotton-Eyed Joe, an old favorite from the O'Neill-James School of Irish Dance in Washington, DC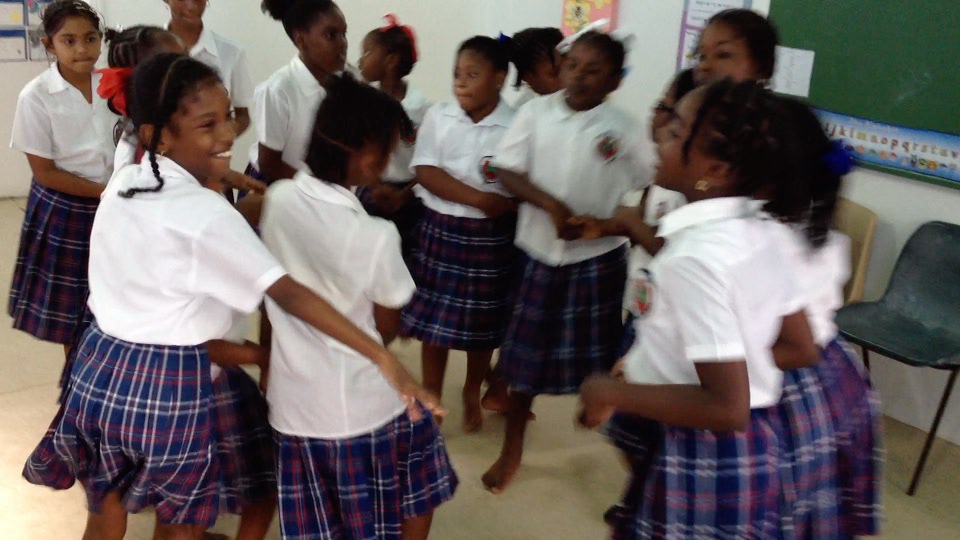 The older class (Grade 3 – Grade 6) reviews their 3s and 7s from last week, showing some serious improvement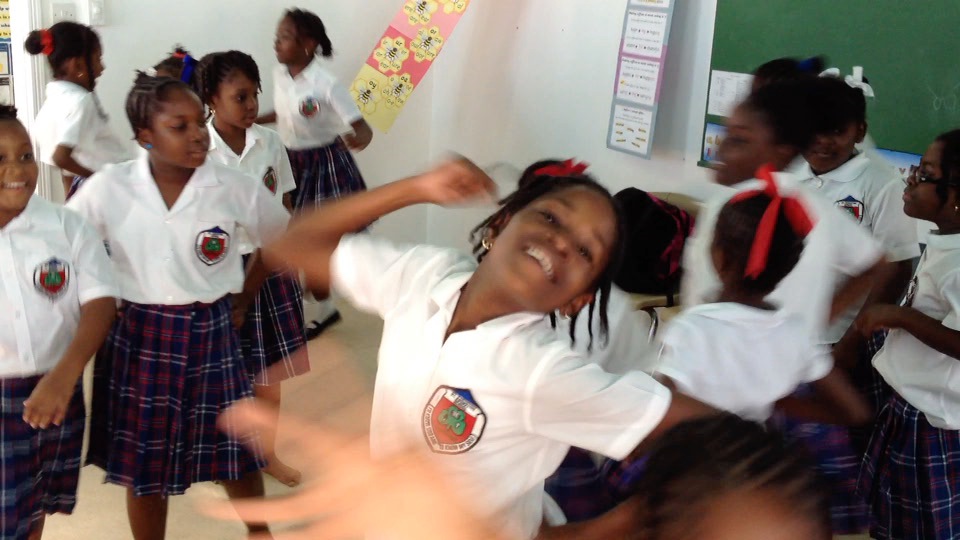 The "model walk" is not a traditional Irish dance, but we tacked it onto the end of the dance anyway, just for fun. These girls can show some attitude!