Yesterday we had some great rehearsals. First, students at St. Augustine had a general rehearsal in the afternoon for the Skype call they will have with students at the Gaelscoile d'ide Primary School in Fermoy, Co. Cork, Ireland:
The pupils will share how they prepare for St. Patrick's Day and will begin developing friendships with students in Ireland.

Among other things, the Pupils will sing to each other, recite poems, exchange St. Patrick's Day cards, dance, dress in national wear or green and white outfits.

Five different newspapers in Ireland, with a combined readership of one million people, have been and will be covering the event: 'The Irish Independent', 'The Irish Examiner', 'The Evening Echo', 'The Avondhu' and 'The Corkman.

Graham Clifford, feature Writer and Broadcaster working with the Irish Independent Newspaper and 'The Observer in the United Kingdom is on island to lead the coverage for the newspapers.
The school was decorated with lots of St. Patrick's Day accessories as well as the cloth from the national dress. It looks very festive!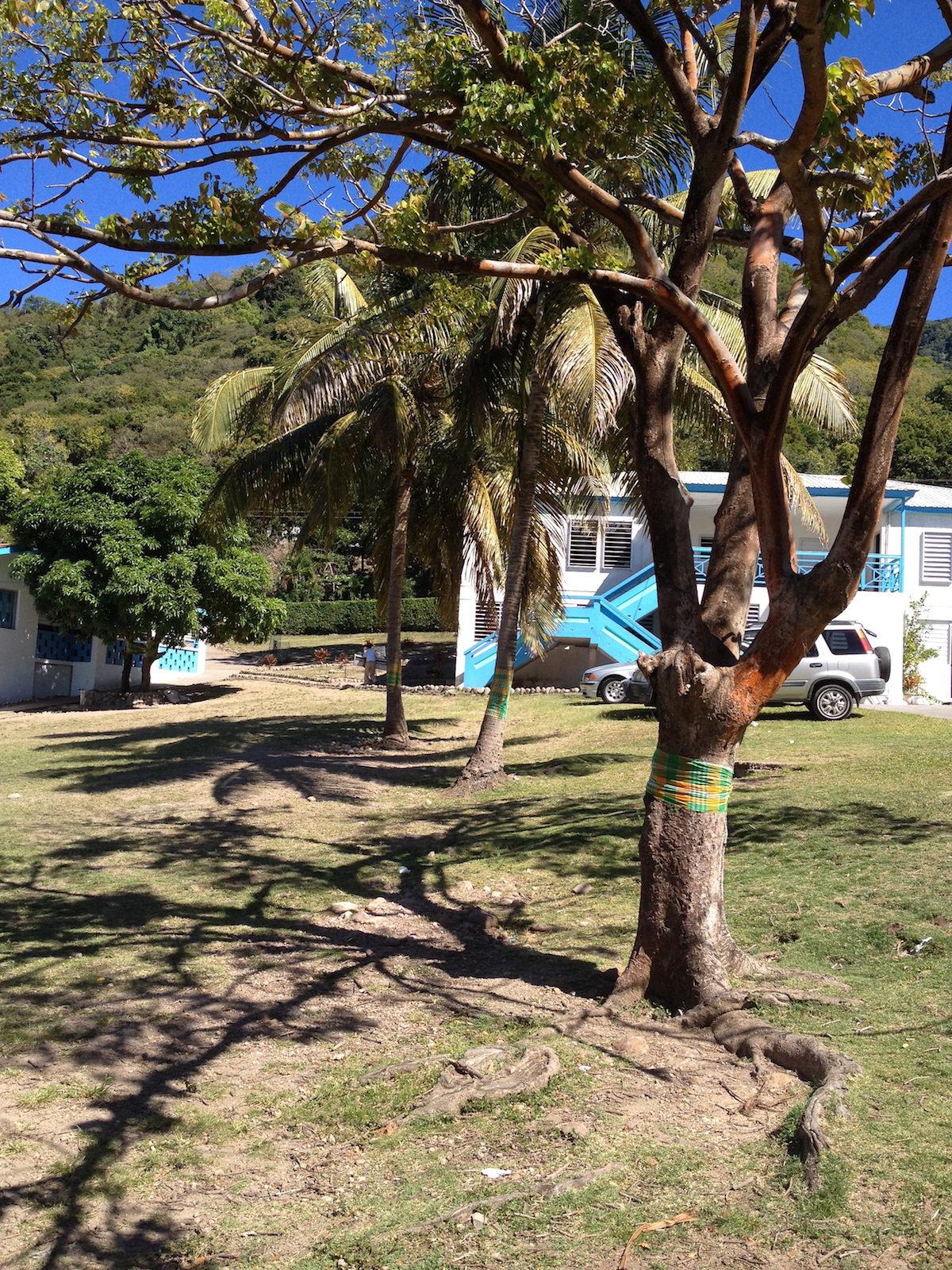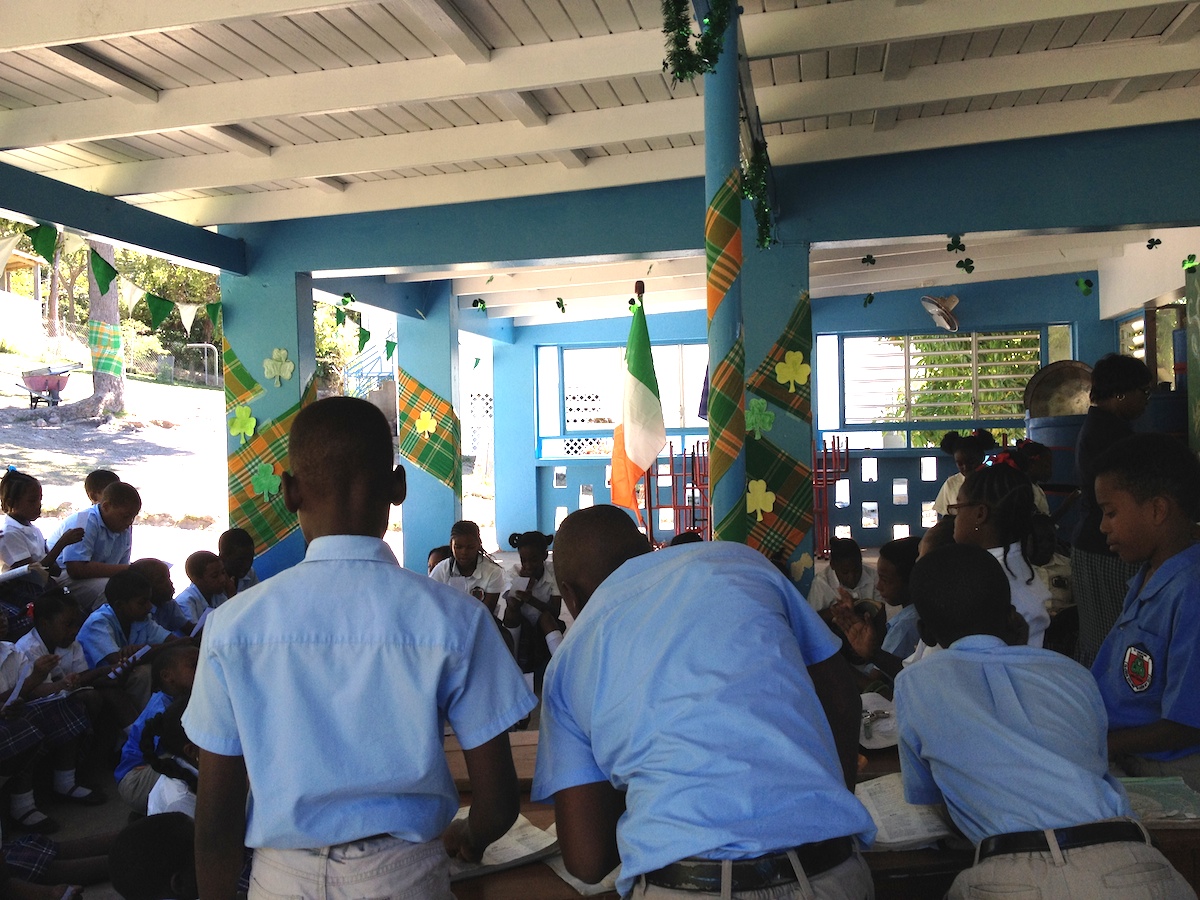 The girls were really focused and practiced the choreography we've been working on over the past few weeks. I think the Irish students are going to be impressed!
In the evening the adults had dance and drumming rehearsal. We were sharing the space with the Emerald Community Singers while they decorated the hall for tonight's performance (more green, orange, and white!) so it was a bit crowded, but we made it work. We were able to rehearse on the stage and work on some of the finer points of the Siege of Carrick céili dance that we'll be performing. After many repetitions, collisions are now at a minimum and everyone is looking much more comfortable.
The Emerald Community Singers and Martin Healy Band will be the main acts (and the band will be providing live music for us!), so it promises to be a great show. The ECS is always entertaining—a fun combination of singing, dancing, and comedy.
We then went outside to the basketball court to go over some drumming patterns. It wasn't easy without Dominique, but luckily I had recordings of previous classes for reference. Once we get started, it sounds pretty good, and we get tighter as we go along. I think we can manage a simple, basic presentation of what we've learned over the past couple of months, especially if we can convince one of the members of Jalikunda African Band to lead us (they arrive on Thursday!).
St. Patrick's Festival really kicks in today—from now until Monday, March 17, the week will be jam-packed with events. Ready, set, go!