We've had an exciting week getting ready for the workshops starting next week. Check the sidebar for the updated schedule! We'll be teaching on Mondays after school to the children of St. Augustine School in Palm Loop, on Tuesdays after school to the children of Lookout and Brades Schools at the Lookout location, and on Thursdays at the Montserrat Secondary School at the Brades location. For adults, we'll be offering a workshop on Tuesday evenings at 7:30pm at the Old Primary School in Salem.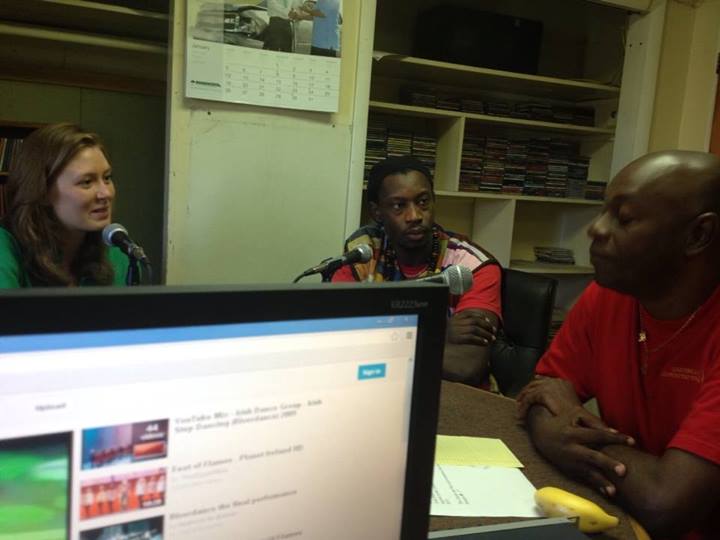 So far the promotions have been going well! We've been interviewed by ZJB radio three times now: Kate was on Rose Willock's Culture Show on Saturday morning, both Kate and Dominique were interviewed for the evening news on Tuesday, and both of us also spoke with Basil Chambers on his "breakfast show" on Thursday morning. On Friday morning, we visited St. Augustine School for their weekly assembly to invite the children to participate and to give them a short demo of the dance and drum. Every student raised their hand when asked who would be interested in participating!
We are looking forward to kicking things off next week!